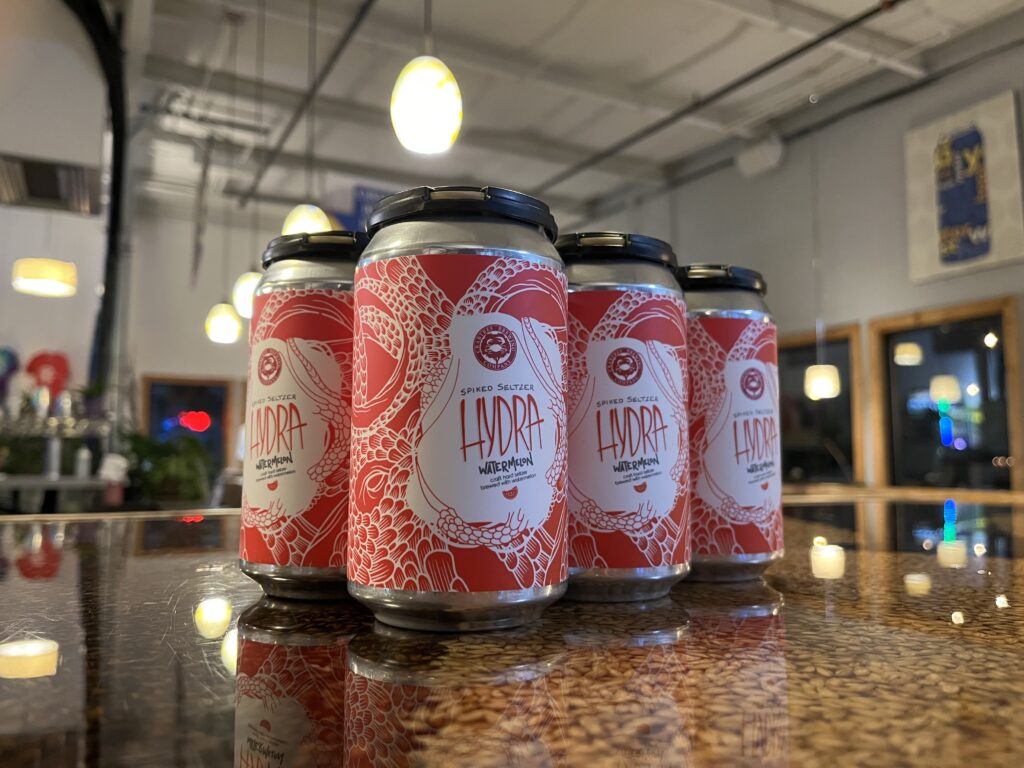 While listening to the masses, Crabtree discovered we needed another "beer" option.  So we jumped on the hard seltzer band wagon and created our very own Hydra line.  Starting off as "AquaSin", we were informed that this name wouldn't be attractive to the demographic that is looking for hard seltzers.  We begrudgingly brainstormed a new catchy name.. And agreed on Hydra; after a 9-headed water-snake-like monster.  Which is also the subtle theme on our original Hydra labels.  The design of the label is easy to change colors as the different packaging of flavors may emerge.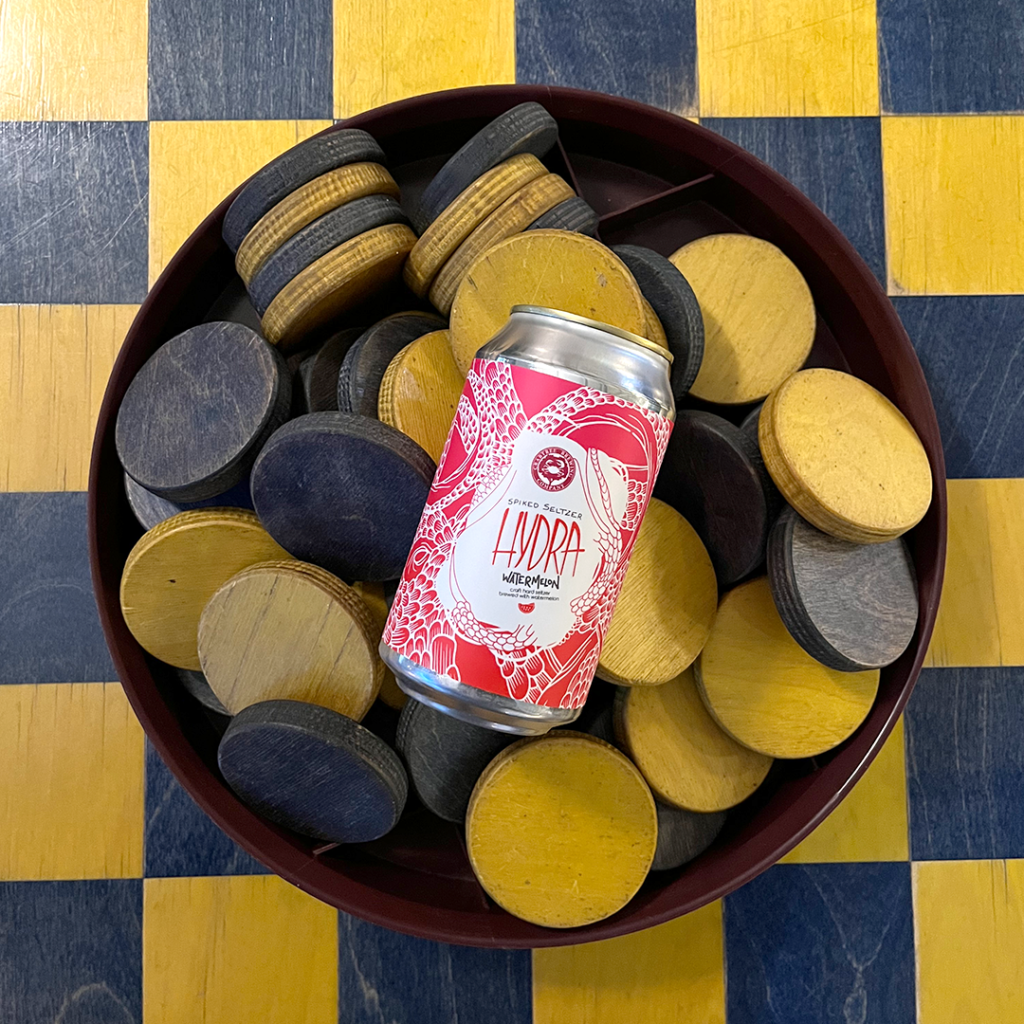 Jeff's original Hydra's were brewed with a Montmorency cherry base, which gave the seltzers a pink hue and amazing cherry taste.  Jeff added key limes, to make a Cherry-Lime, which is an adult version of a Sonic Cherry-Limeade.  Jeff also added watermelons, which toned down the cherry flavor and made a glass of liquid Jolly Rancher-like deliciousness.  Other flavors that Jeff has created include Shnazberry (a combination of different berries and glitter!), Banana's Foster, Pineapple, Raspberry-Strawberry.  He even aged dark cherry seltzer in a wine barrel to add a little bit of that oaky taste.  
Flavors for our Hydra hard seltzers often change.  Stop in and try a few today and let us know your favorites!